Building Resilience with Yoga:
Michelle will continue to teach a series of workshops in 2017, aimed at developing skills that will teach you to bounce back even in the midst of tough situations. Following each topic of discussion, we will practice setting an intention that is focused on the theme of the month.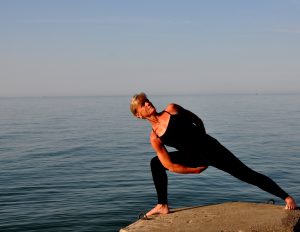 Classes are being planned on the following topics for 2017:
Forgiveness
Compassion
Mindfulness
Shame
Finding the middle ground
Classes are held at YogaErie (2560 West 8th Street, Erie, PA 16505), but you do not need yoga experience to attend. To be notified of future classes, please sign up for our e-newsletter.
In the fall of 2016, Michelle led 3 popular classes on:
Healthy States of Mind and Values – Participants identified their core values and learned to recognize the self-imposed rules that can lead to unhealthy states of mind and feelings of distress. Instead, Michelle taught methods to transform these rules into healthy expressions of one's own natural temperament.
Boundaries: The Art of Setting Limits – Students discovered how to set limits based on their own values, allowing you to be more assertive and empowered in your day-to-day life.
Examining Trust – Michelle discussed the factors that foster trust and helped participants determine who has earned the right to be deemed trustworthy in your life.